The Balcony
Madrid Rooftop. Visual system
Summer 2015 comes full of music and drinks.
We designed this identity system for The Balcony,
the terrace of Hotel INNSIDE Madrid Suecia . Melia Hotels.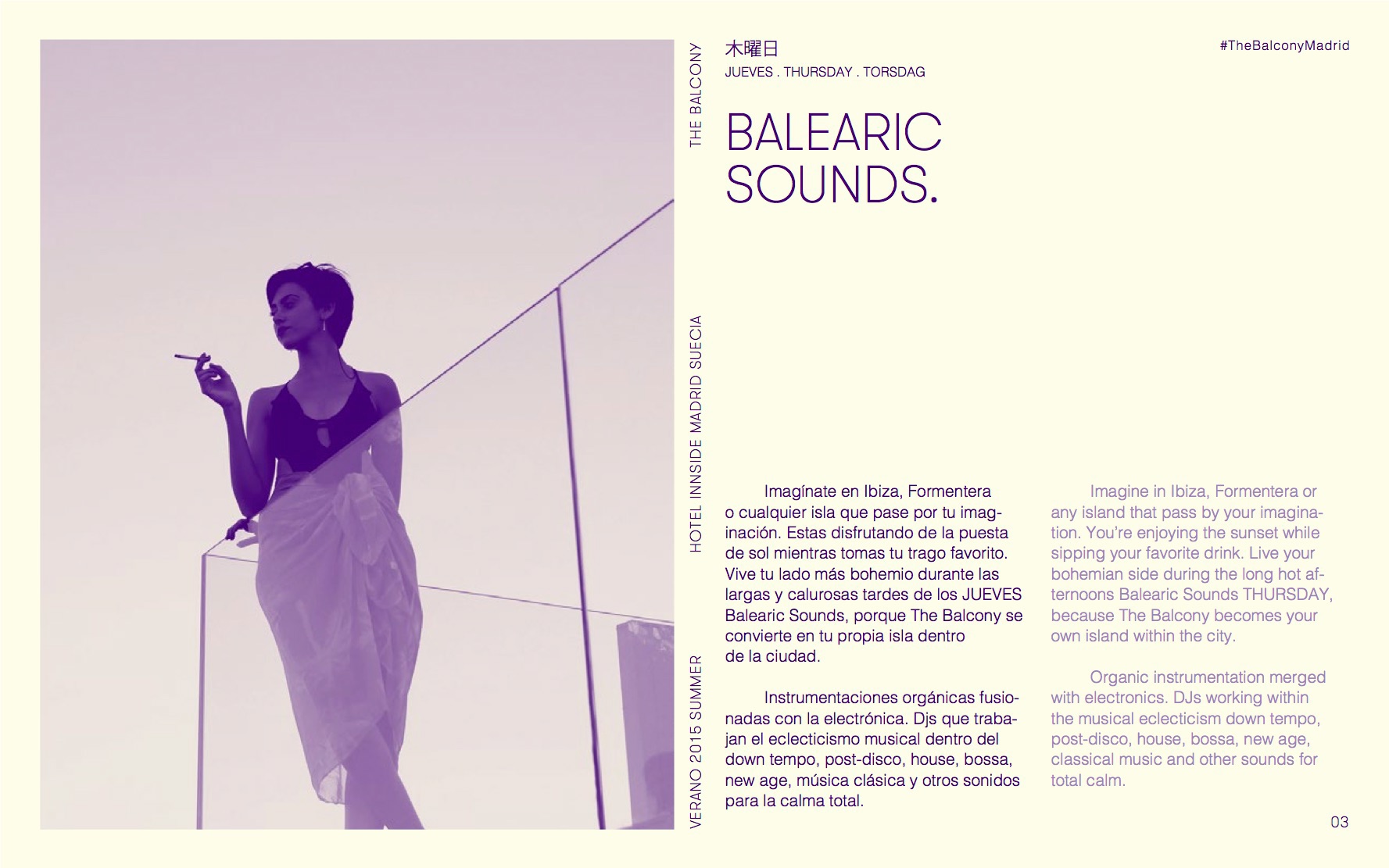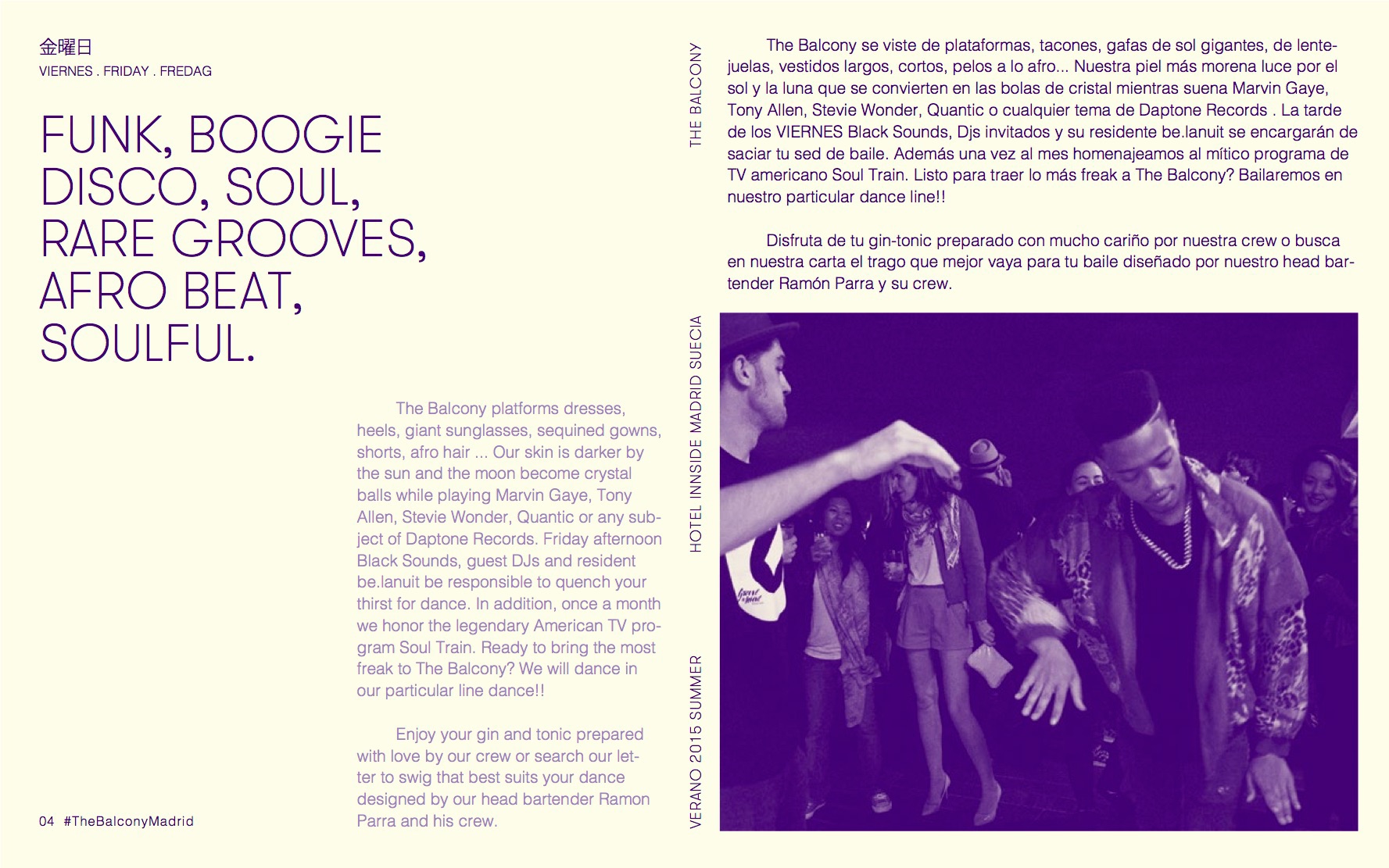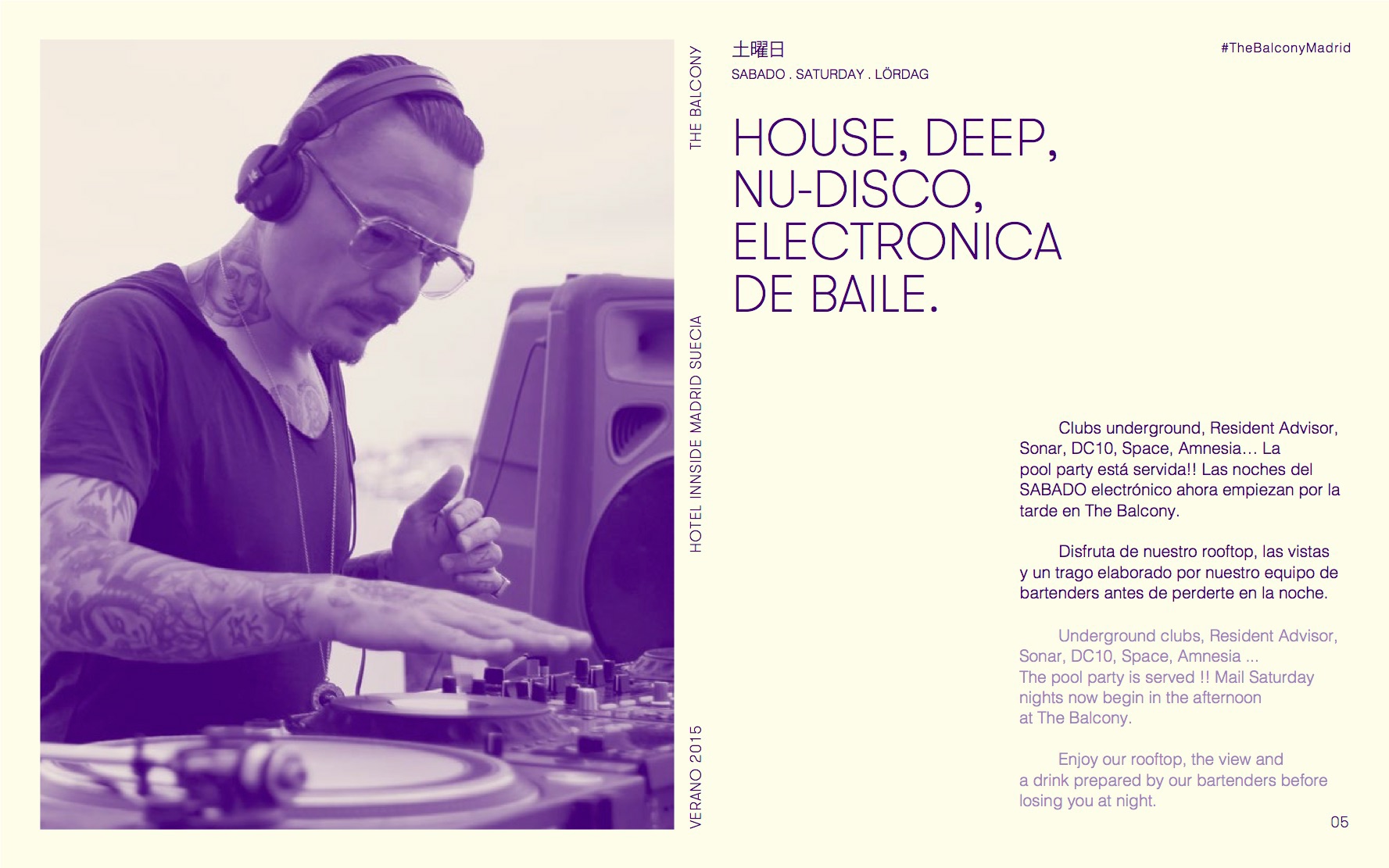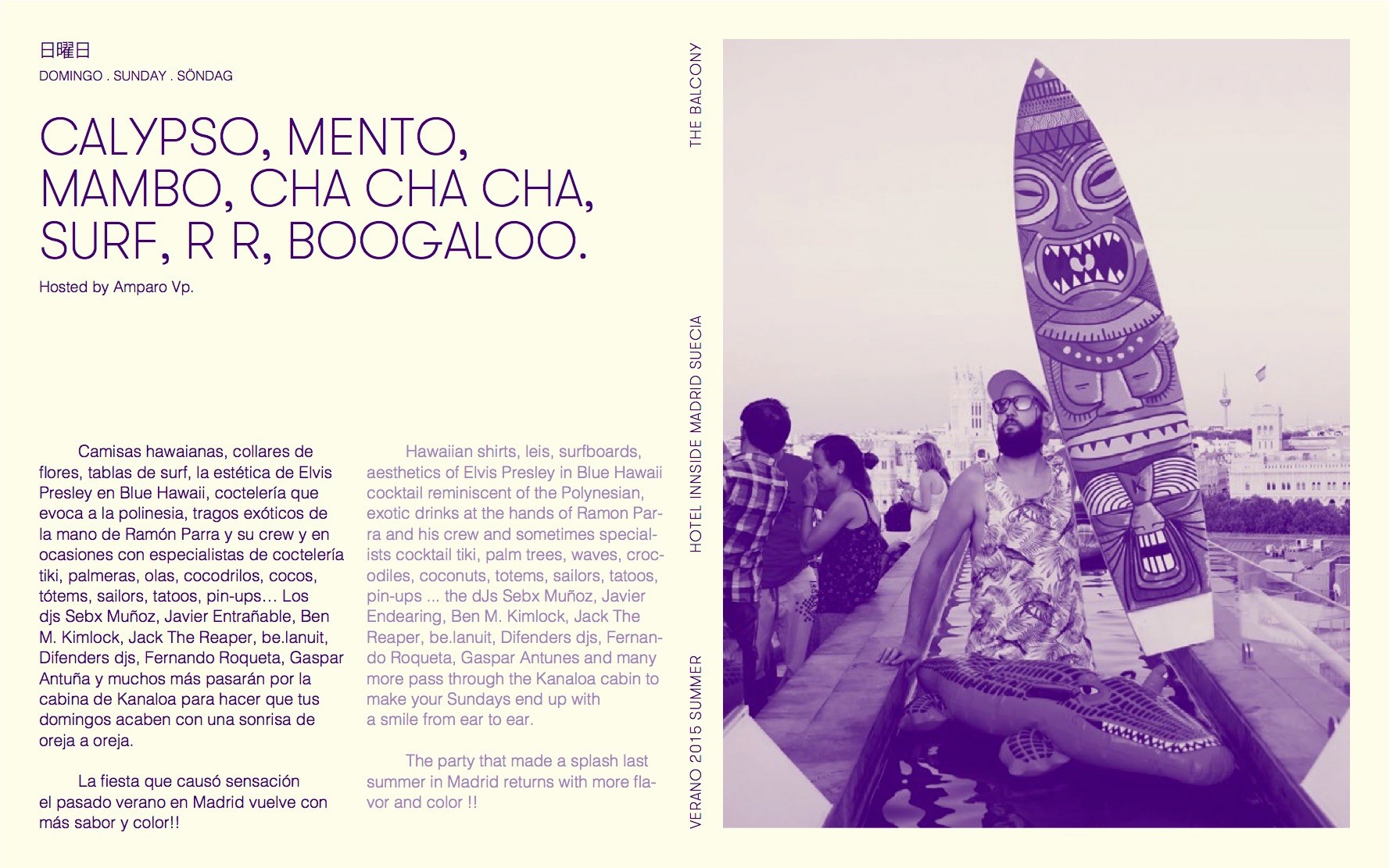 The Balcony is a rooftop with multiple personalities. Thursday´s of balearic music that takes you to the chill brezze of Ibiza. Friday´s take out your 70´s clothes and dance some funk. Saturdays: Heavy deep house electronic and Sundays: Hawaii is in the center of our heart.