No Shame
Porn movies redesigned. Art Direction & Illustration: Tata&Friends
We all love porn, but only when nobody see us.
No Shame is a collection of 10 porn classic movies
that you won´t have to hide anymore. A minimalist pack without complex. 10 covers redesigned to show them with pride in your home living. A perfect product to have around your friends, parents-in-law or anyone who poke around your bookshelf.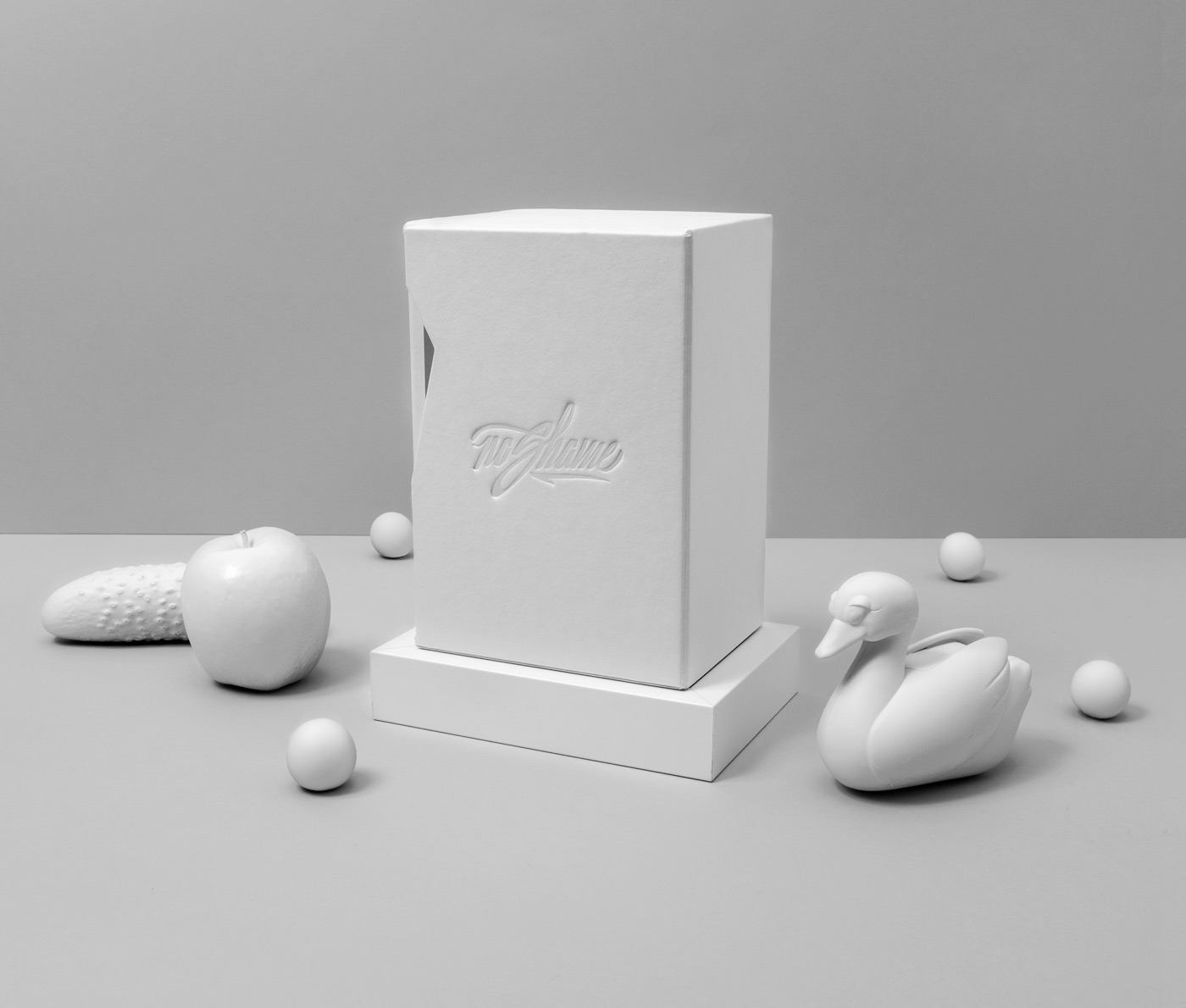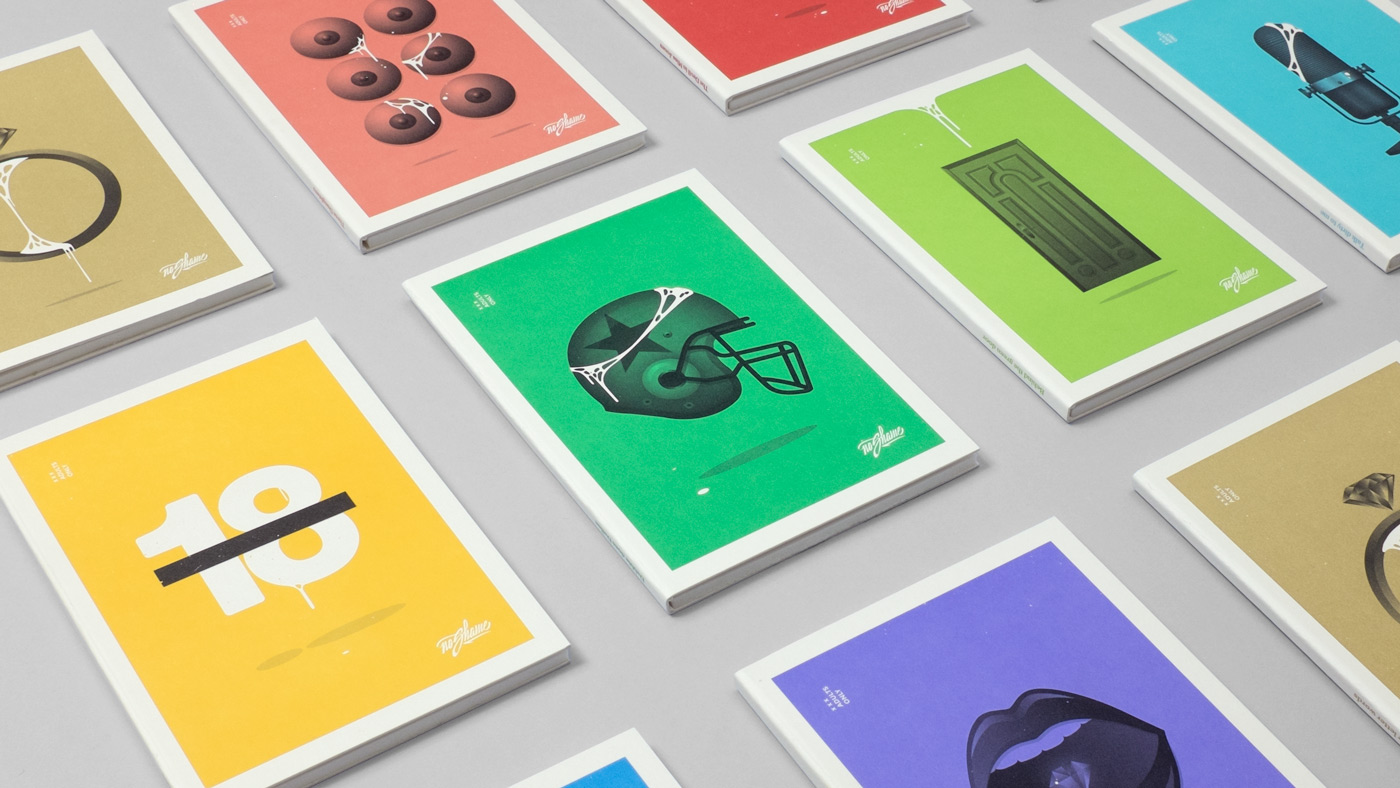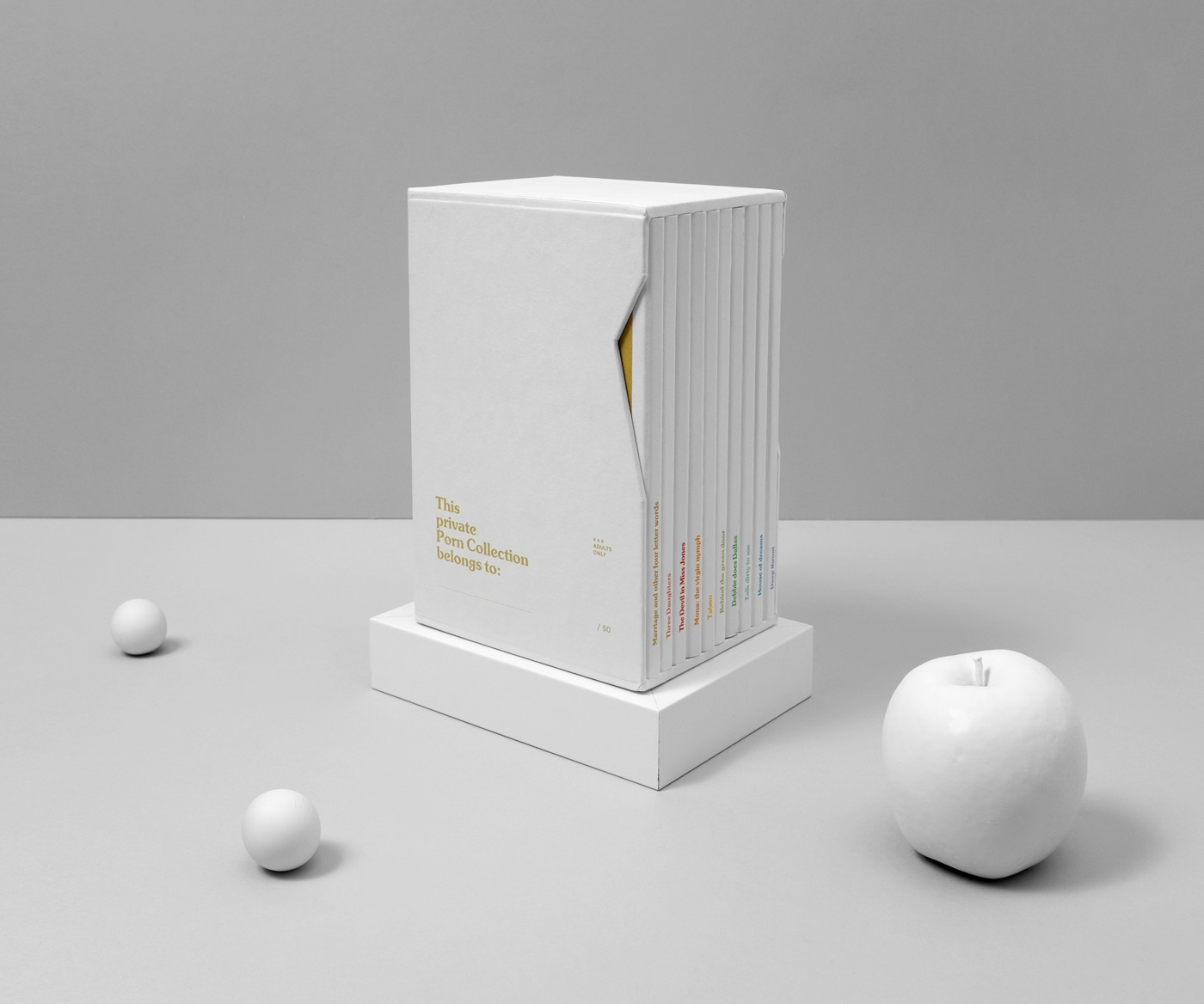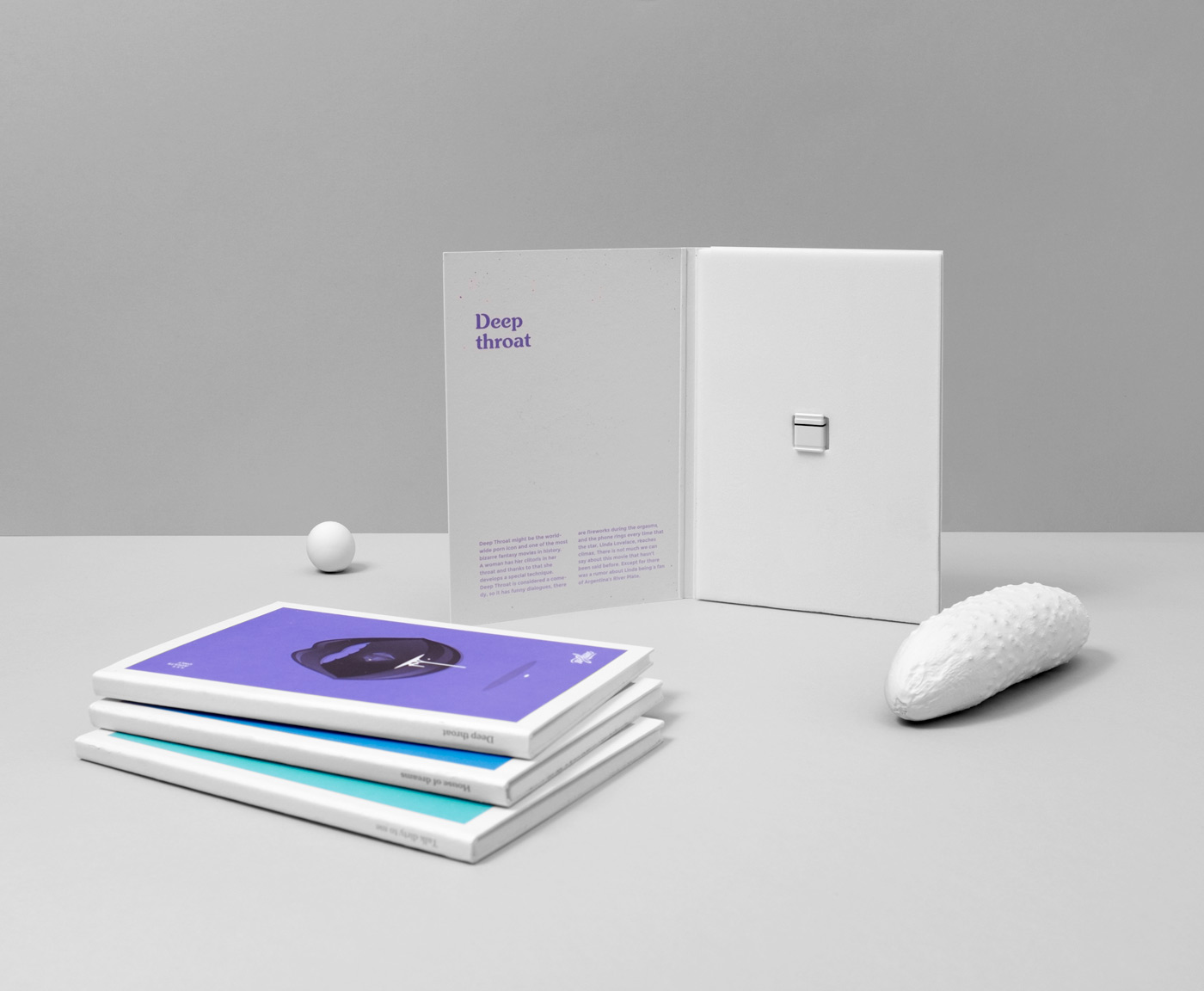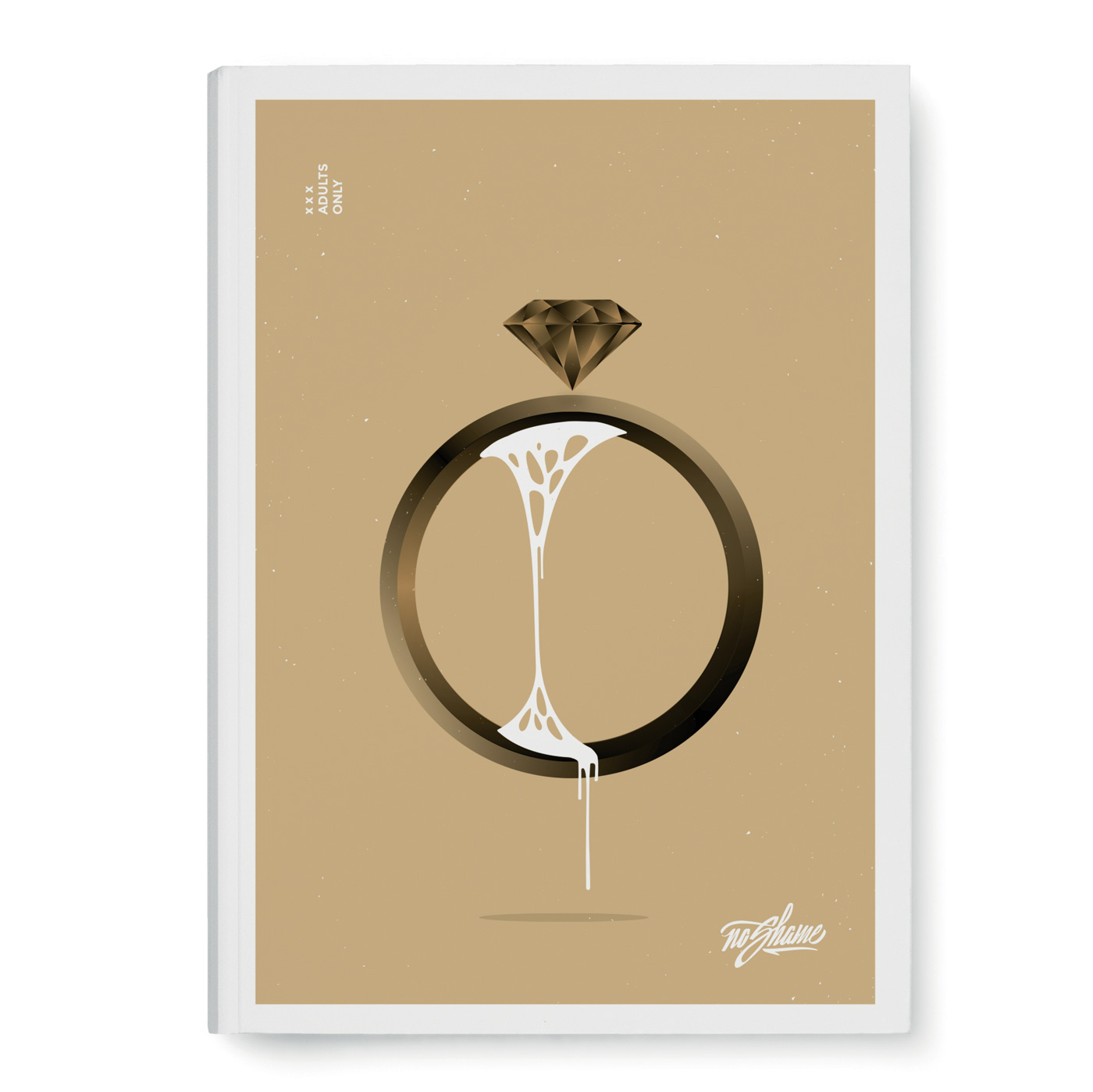 Marriage and other four letter words
When monotony corners a marriage there are few places to escape. One small door that looks like it could be open is the swinging door. Yes, swapping partners with everyone's consent. Marriage and Other 4 Letter Words is the story of a couple that finds the key to open that little door. Once in, almost literally, we are going to see everything.  Everything gets mixed. Everything is explored. Anything that looks possible is made possible. As an anecdote, the people in charge of shooting this story worked in advertising, and that's why the aesthetics and narrative are different to what we are used to seeing in typical porno movies of that time. There are some scenes where humor is key, which makes it not just a "in and out" movie. We recommend watching it together. Especially to get ideas from it.  Bad ideas.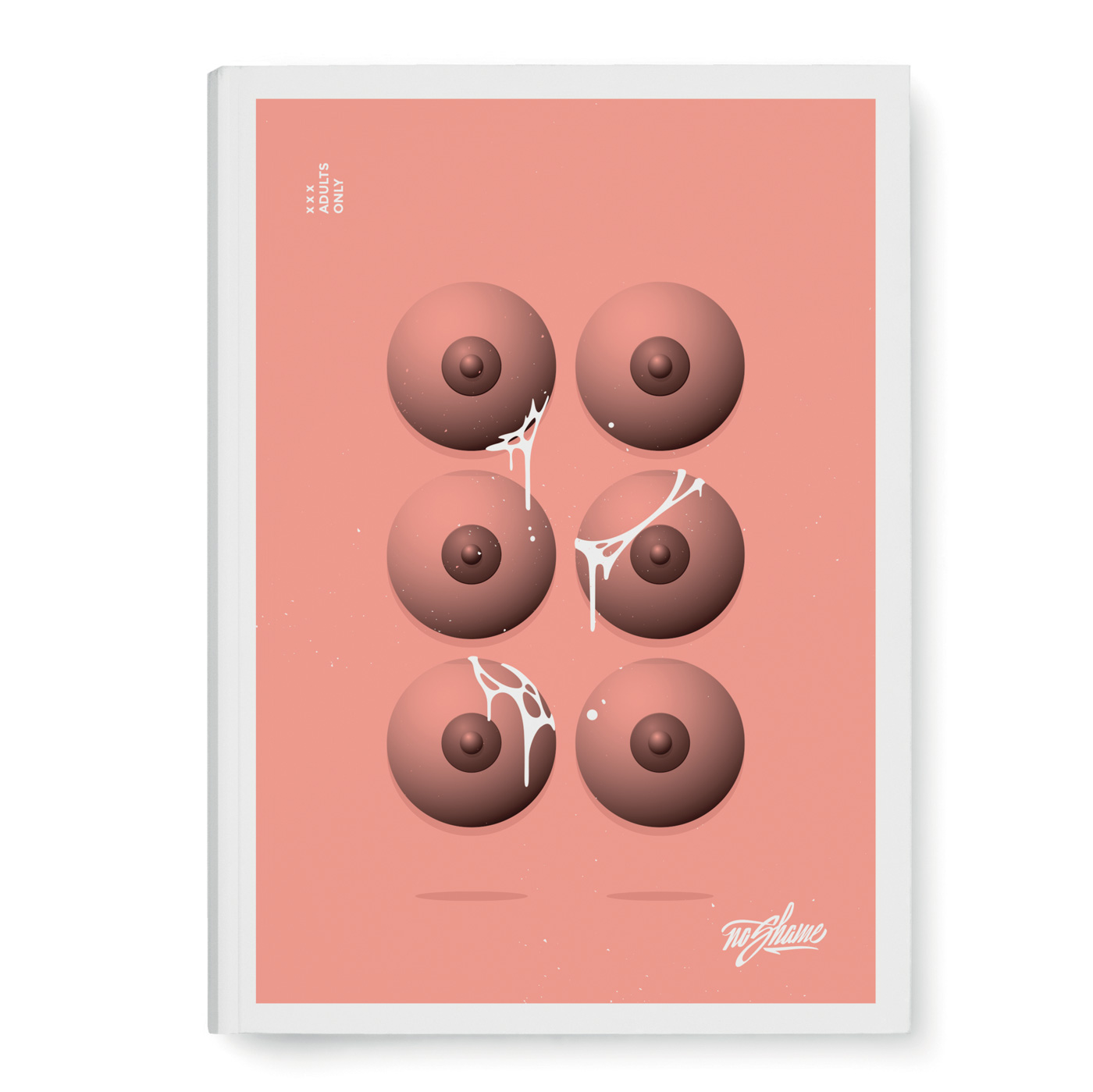 A unique gem in the adult film industry, especially because it doesn't look like one. It's obvious that it has all the required explicit sex, but it doesn't have that decadence you usually find in most porn movies. The acting is good 
and the story moves along well. It's a movie that women tend to like. Especially those who like other women. There is a lot of erotica and carefully crafted aesthetics. The best part of Three Daughters is that if you tell your girlfriend that you want to see a girls movie with her, you won't be lying.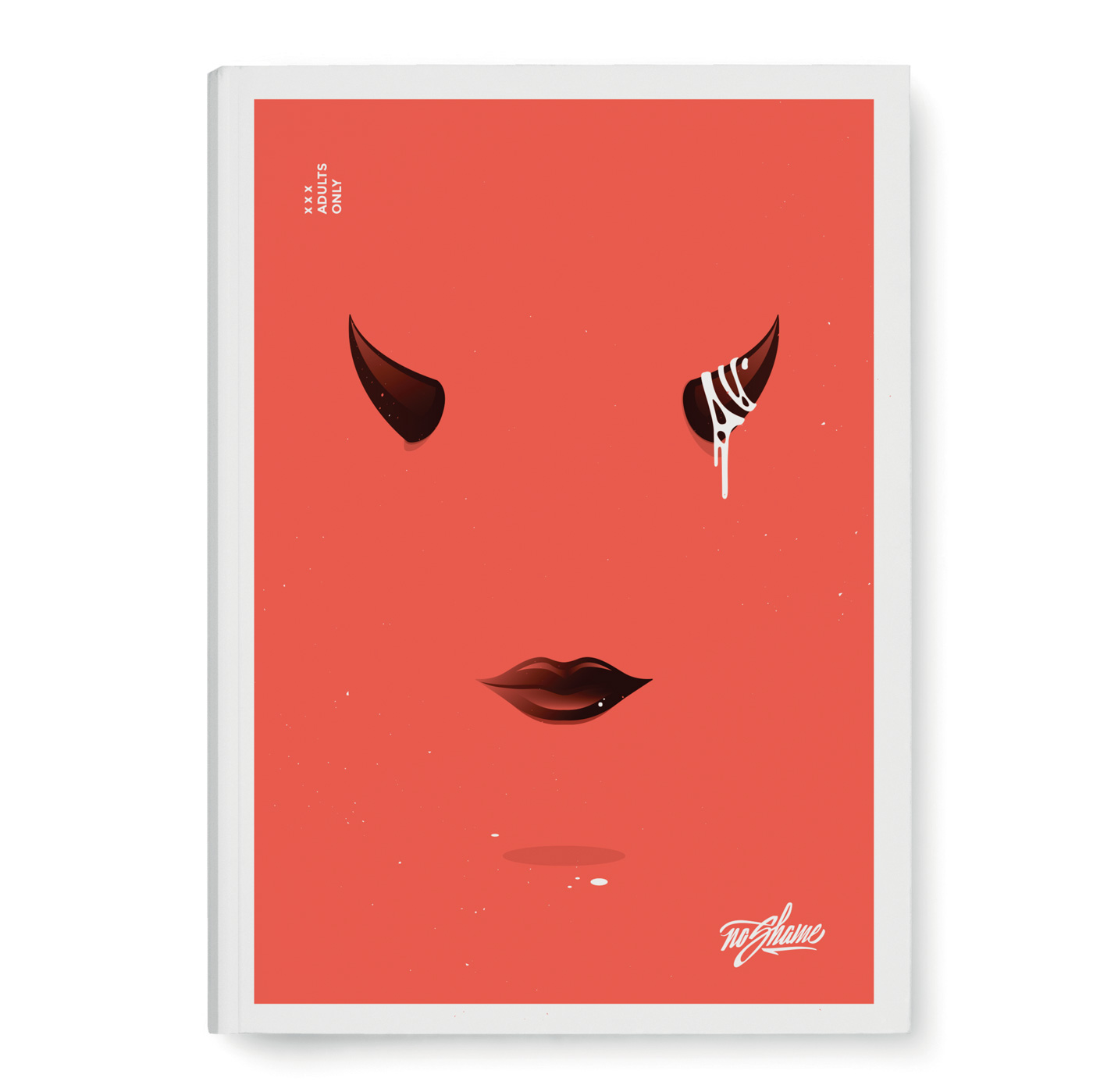 The good vs. evil story looks like it's never going to end. Word-games apart, this movie is an icon of this on-going fight. Justine Jones, our ugly and gaunt lead, doesn't enchant us with her beauty but with her performance. It's a dark story, with some fantasy touches that make it reminiscent of a very distant exorcist. Some characters with Tarantino-worthy names (Mr. Abaca, The Teacher,…) help create an atmosphere that adds to the very characteristic ethereal mist from 1973. The director, who made the classic Deep Throat, decided to tell a more elaborate story with better performances this time. We just have to say, this movie is a classic for what it means historically, not for the beauty of its actors.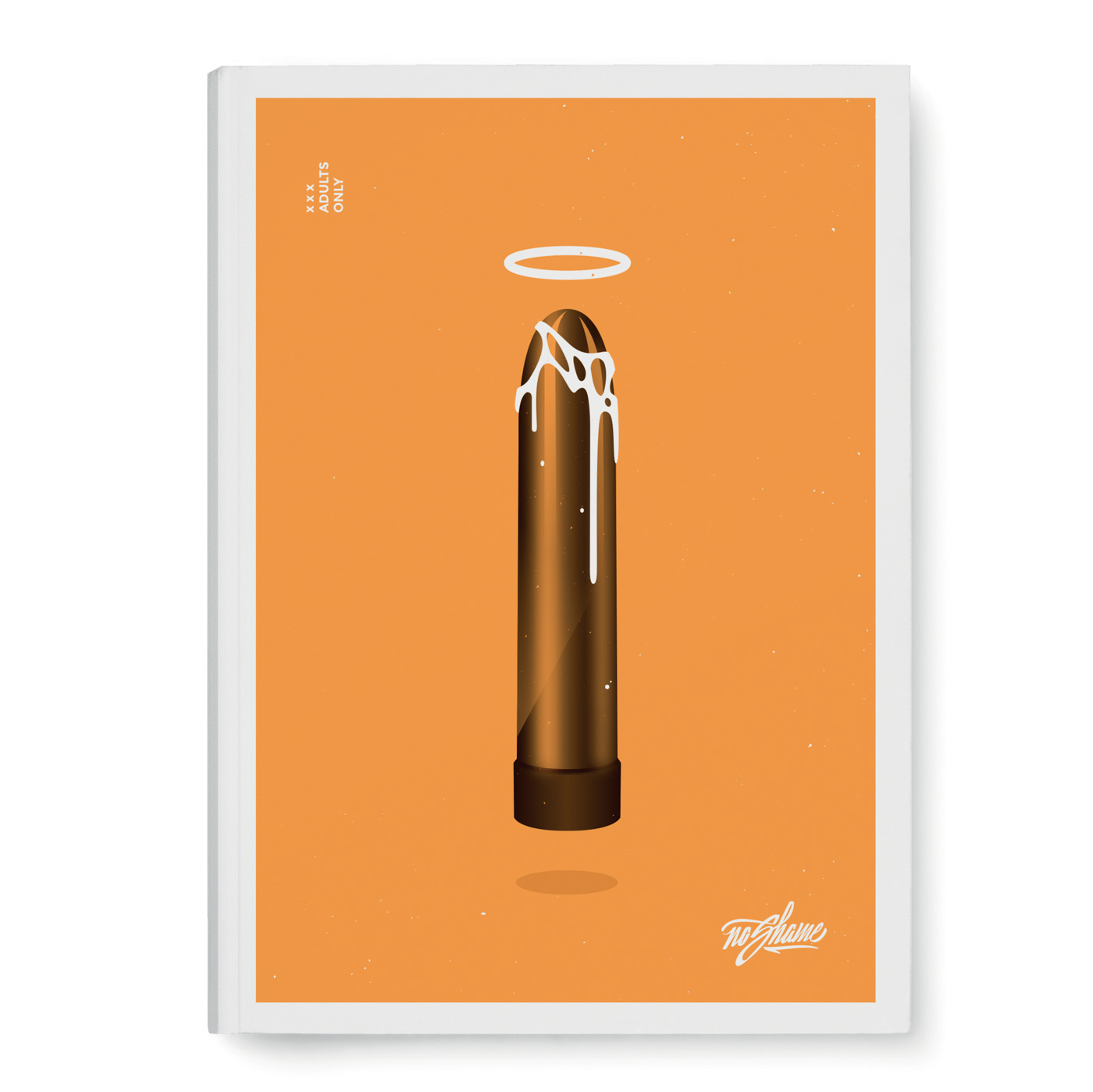 A movie for the nynphomaniac family. The story is basically about Mona, a girl that promises her mother that she will remain a virgin until marriage, understanding virgin as "unpenetrated". The thing is that the girl is really good at oral sex, so she practices only that, again and again, with anyone that crosses her path. As an anecdote, despite what many may think, Mona wasn't the first movie with explicit sex in it, but one that none other than Andy Warhol had shot earlier. Without a doubt, Mona's artistic characteristics are far from those of a platinum blond. In any case, Mona ends the film epically, giving her all in an oral sex and hair salad with 
the whole family. Unforgettable.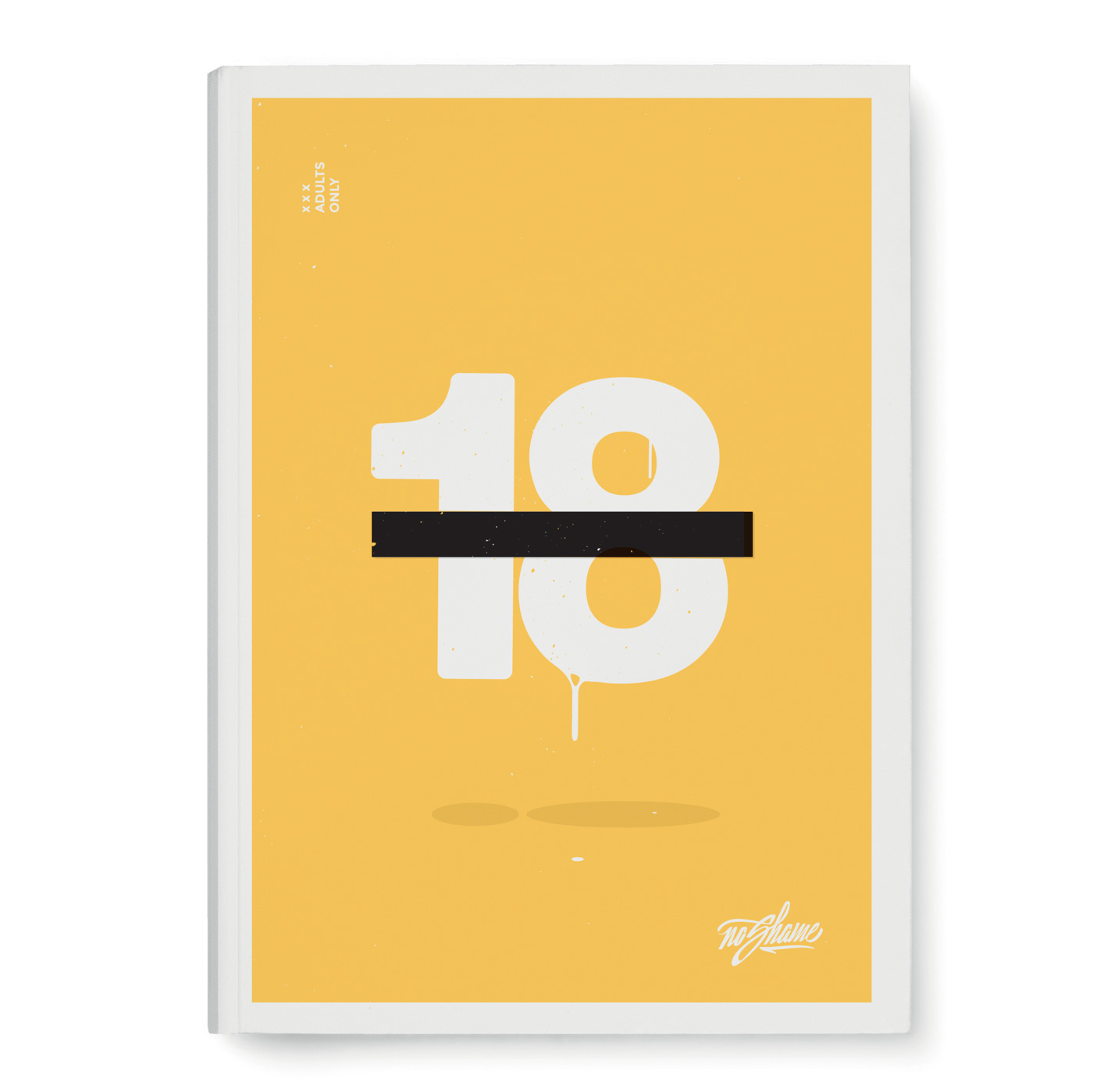 The 80's started by breaking all barriers. With a title like Taboo, the storyline doesn't leave much to the imagination. A story about incest between a mother and son. The beginning of movies with better lighting and better casting made Taboo an icon. The script is classic, the typical spiteful mother looks for love in her own son's arms: a traditional scene in the world of porn. Taboo is one of those movies that changed things and had a great impact in the adult movie industry without a doubt. Some remakes followed and were all very obvious and without the intensity of the original. You can only break the rules for the first time once.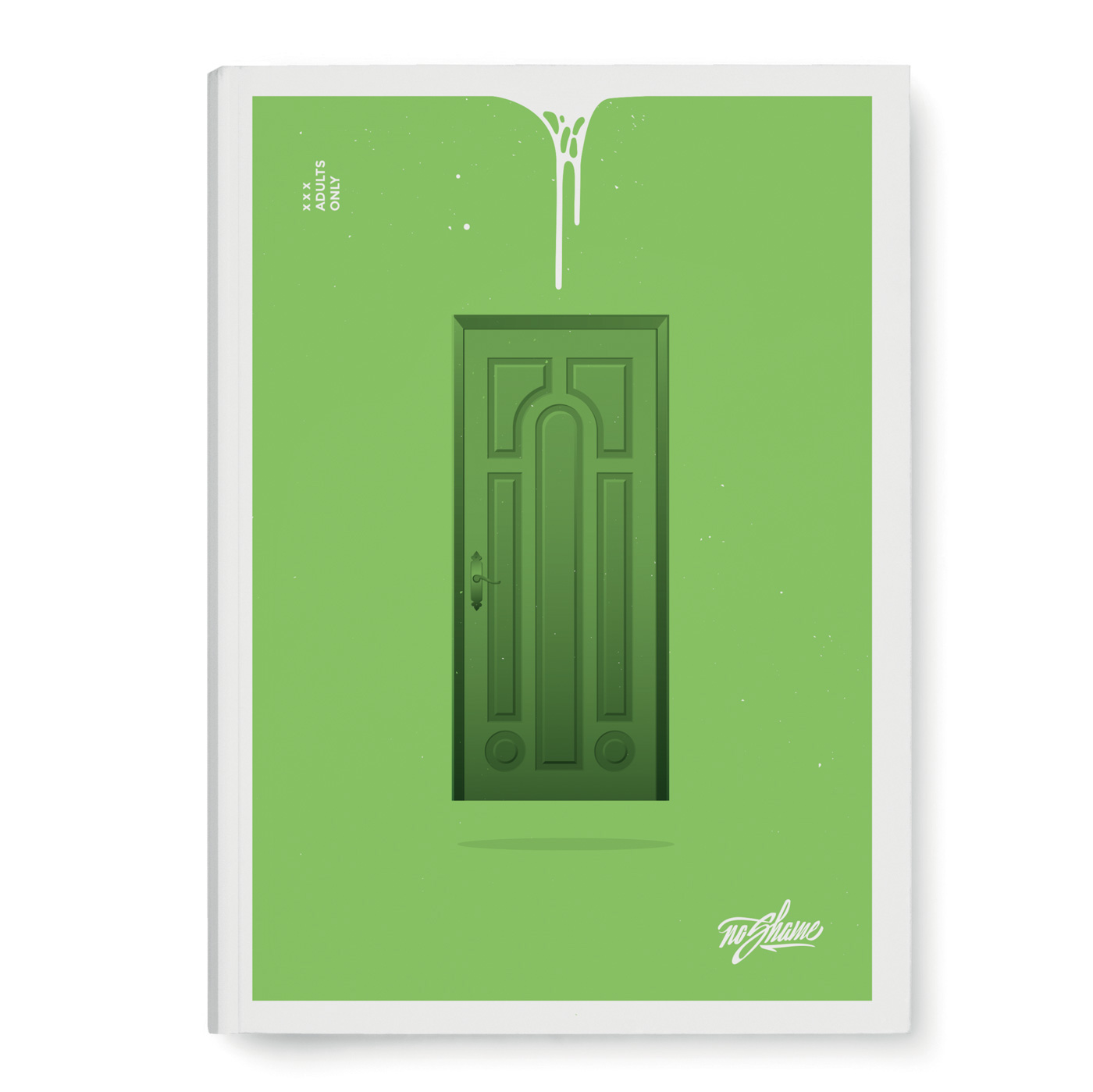 When psychedelia joins pornography Behind the Green Door is born. A story about truck drivers, theatre, mystery and a lot of weird close ups give the movie a unique tone. It has two different color schemes: one very bright, (it was 1972 and color wasn't something people economized on) so maybe that's why this film has the first interracial scene of American cinema; and the other, a lot darker, where the sex scenes happen with a completely black background and make it impossible to not think about it with certain air of mystery. It almost seems like Stanley Kubrick was inspired by this story for Eyes Wide Shut. Porn inspires, again and again.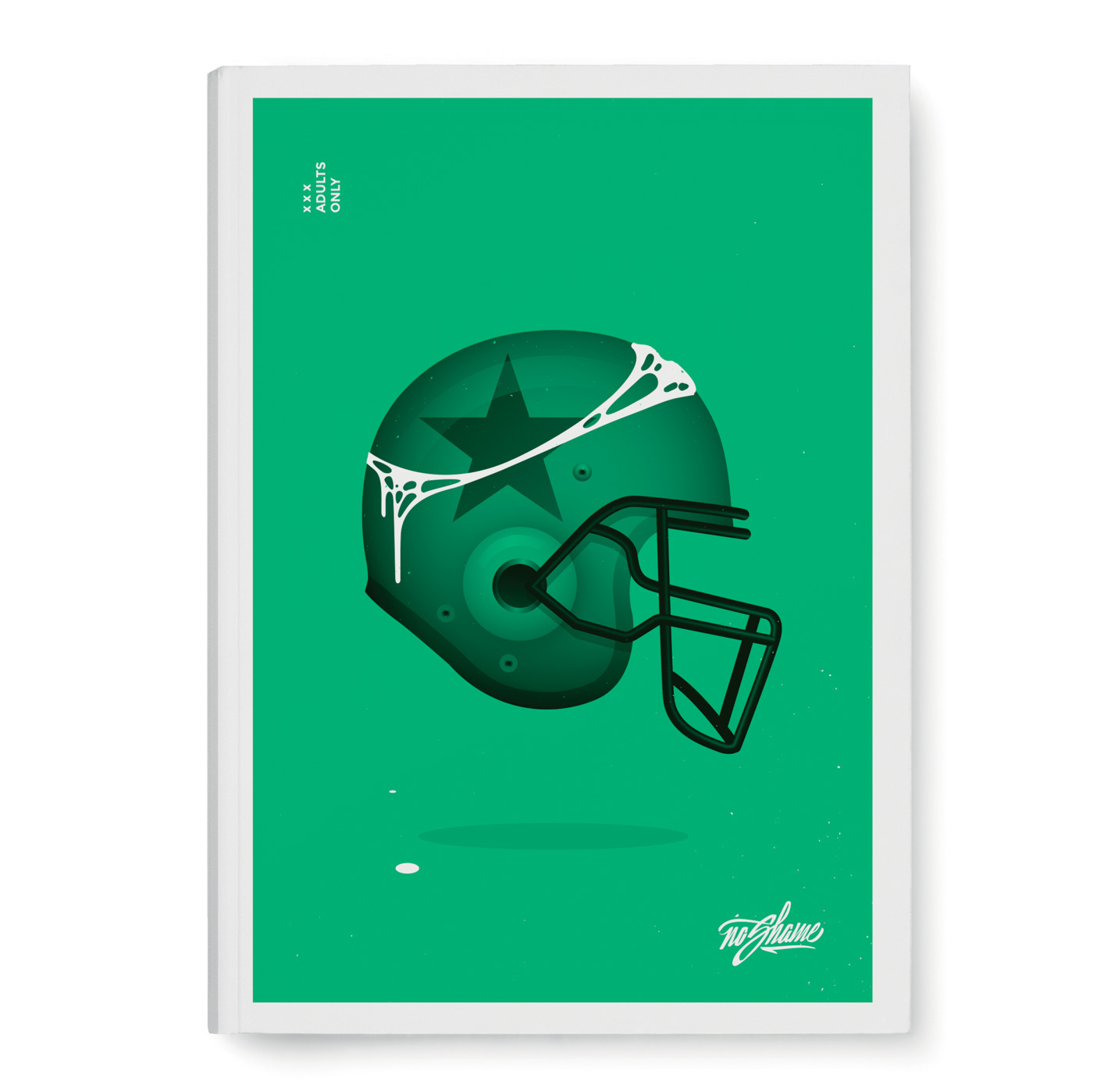 There are a lot of mysteries in the world of porn, maybe one of the most well known or curious is the one around Bambi Woods, the actress that embodies Debbie in this cheerleading film. To know more about Bambi,  you have to go to Google. To know more about Debbie, just watch this movie. It's a story about passion for sports, a group of Dallas fans that will do anything to support their team. American football is so exciting that it is contagious. We don't know how many people would be happy to get pounded for their team. We can't imagine the fans of Boca Junior giving their bodies in exchange for seeing their team win. These girls are pure passion, great passion we might add.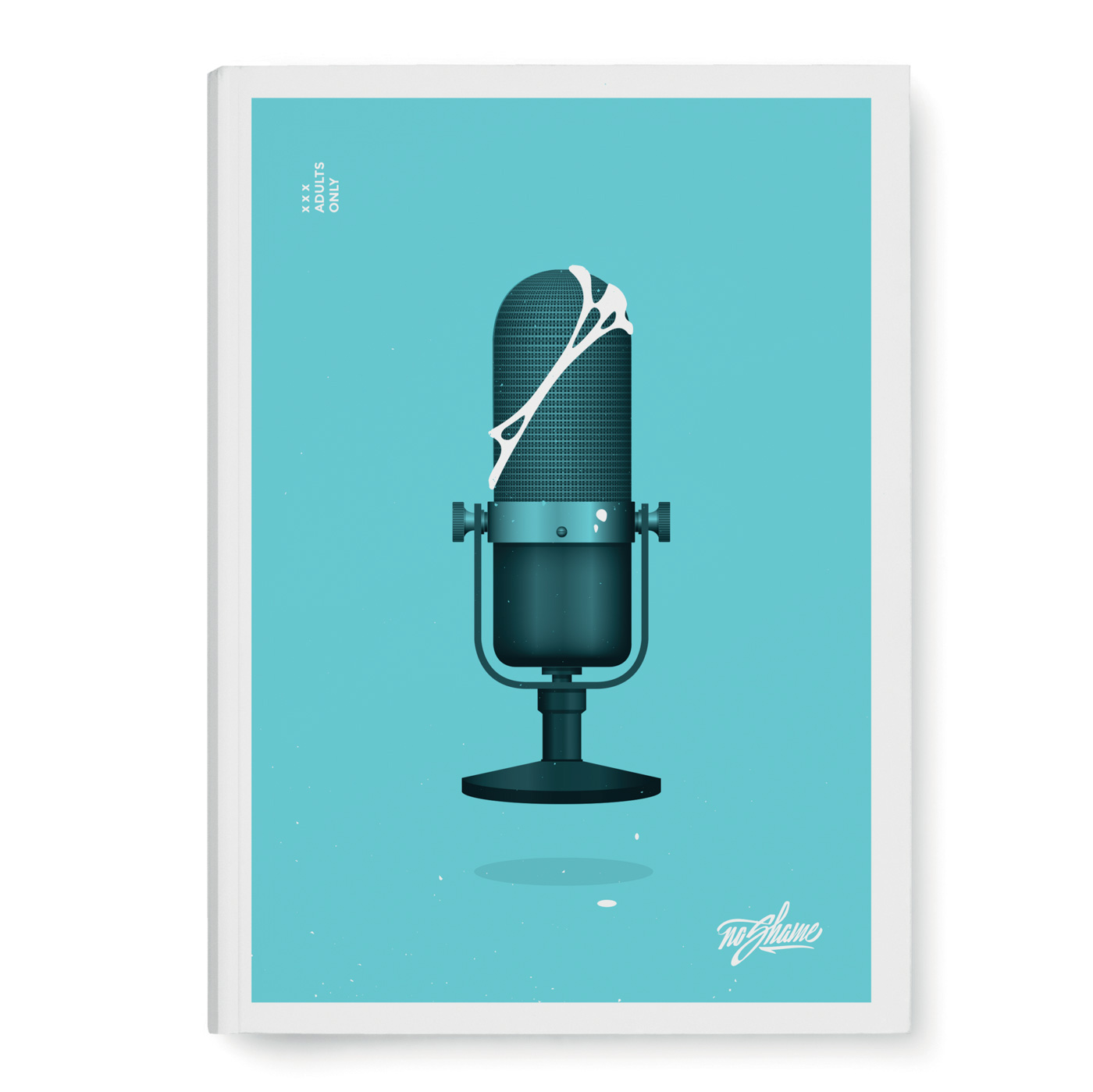 If you like to talk dirty, this movie is for you. We are not talking about bad words. No, no. This goes beyond that. It's about getting your mouth dirty when you talk by saying things that would even get the ice cream girl horny. Talk dirty to me is a typical movie from the 80's, but for most people, the best. It has good actors from those years and great action. But the best of it is that you will learn a lot of great phrases to say to your partner while you're having sex. We have to admit once and for all, porn is educational.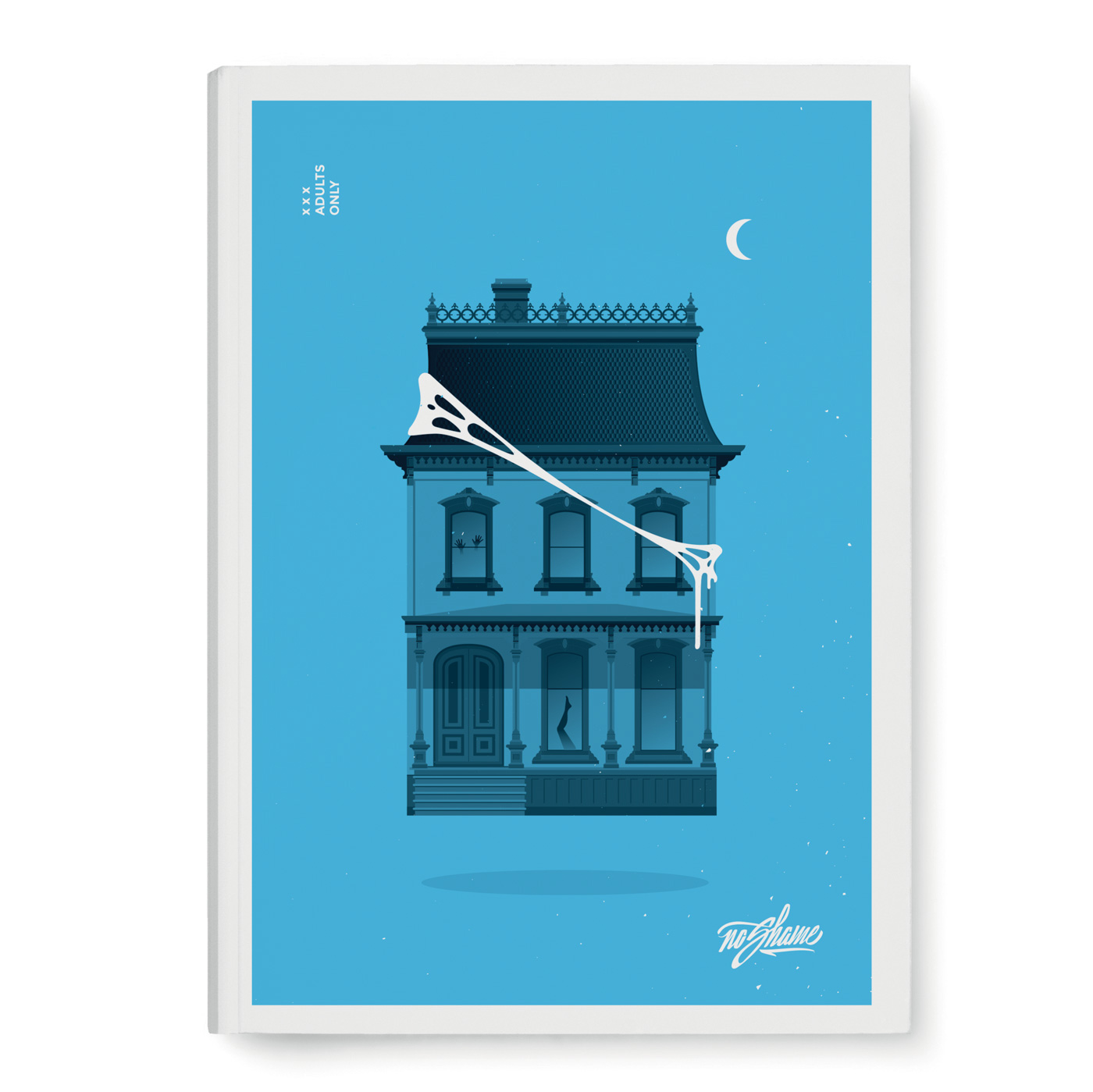 During the 90's everything got more elegant. At least since Andrew Blake, 
this movie's director, took charge. The dialogues disappeared (as if they were fundamental in porn's history) and aesthetics gained more importance. A lot more slow-mo. A lot of leather and crystal. A lot more black and white. The girls look fantastic and men stopped having big bellies. This is the beginning of aesthetic porn. Elegance is in the palm of your hand.
Wear a glove.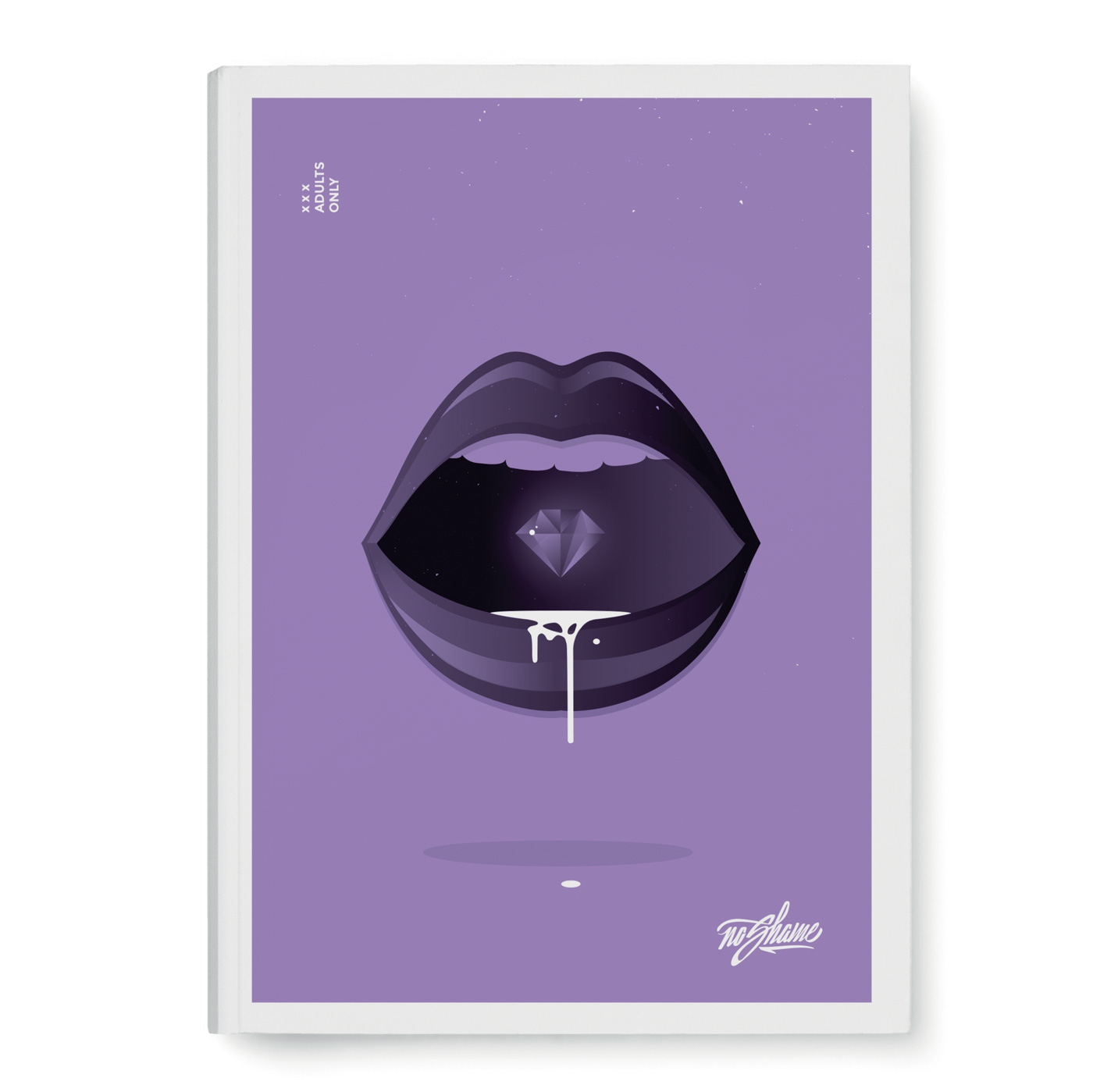 Deep Throat might be the world-wide porn icon and one of the most bizarre fantasy movies in history. 
A woman has her clitoris in her throat and thanks to that she develops a special technique. 
Deep Throat is considered a comedy, so it has funny dialogues, there are fireworks during the orgasms and the phone rings every time that the star, Linda Lovelace, reaches climax. There is not much we can say about this movie that hasn't been said before. Except for there was a rumor about Linda being a fan of Argentina's River Plate.